Goin' Country 2016
The day commenced as usual meeting at Queens Park in Ipswich.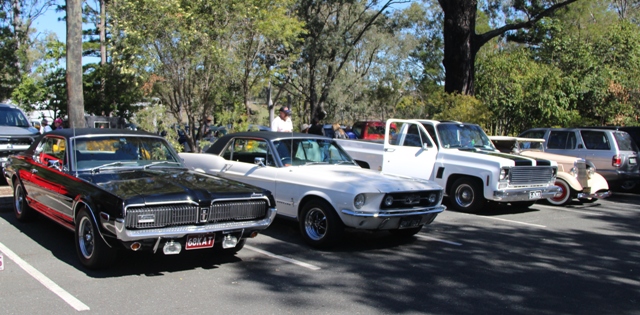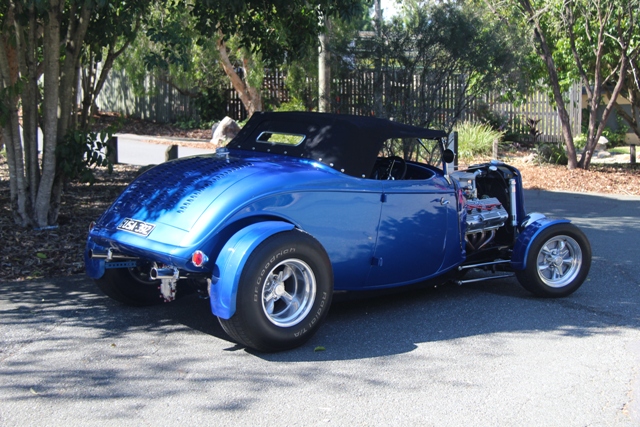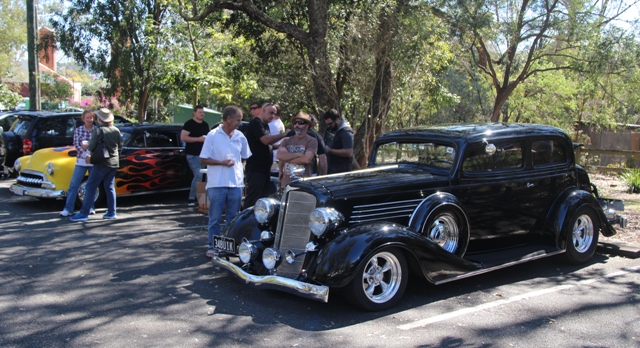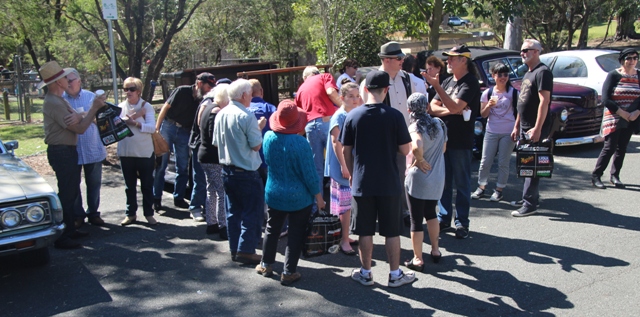 Vinces 'food truck' was popular


Light refreshments were provided and after registration and a briefing, we headed off to our destination of Fernvale with a diversion through some lovely countryside to visit Gor's Garage.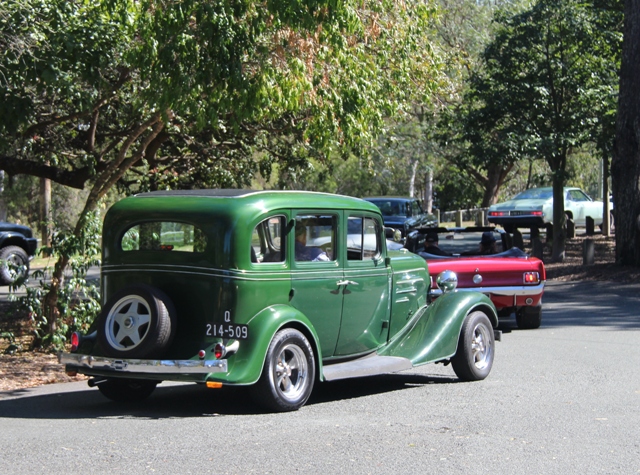 What an amazing collection of automotive and rockabilly memorabilia.


At the request of the locals, when leaving Gor's garage, Luke obliged with a short display on the designated 'burnout pad'.  Then it was off to Fernvale for billy tea and damper.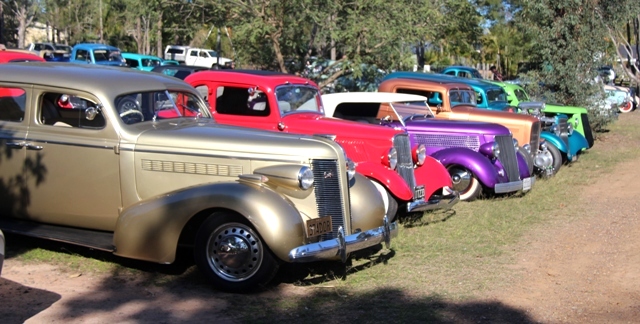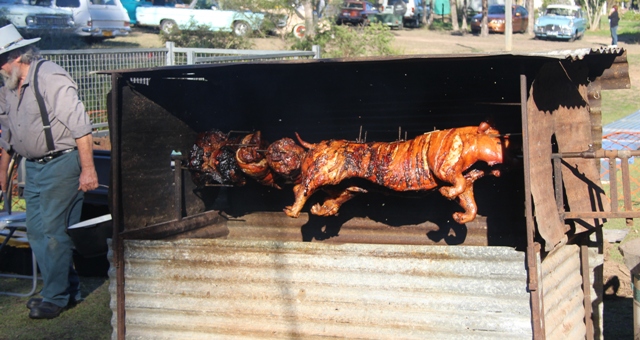 Bruce and helpers were busy preparing a roast pig for dinner


Some relaxed and socialised,


others tried their skills with the cross-cut saw


while others were entertained and bewilded with the disappearing cards.


As the sun went down, the pig was ready – and so were we – to enjoy it


so we lined up very orderly and loaded our plates – and even had seconds!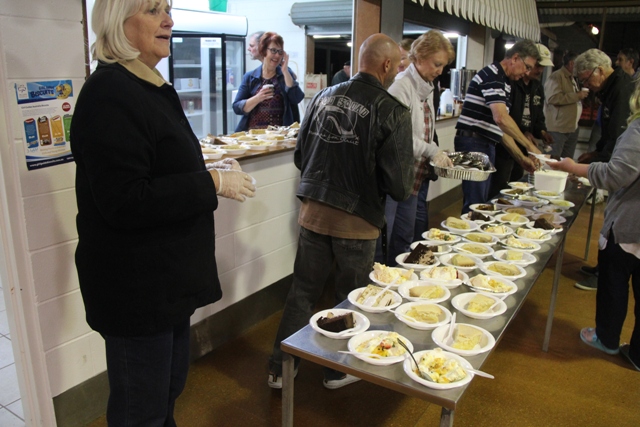 Then there was the delicious desserts.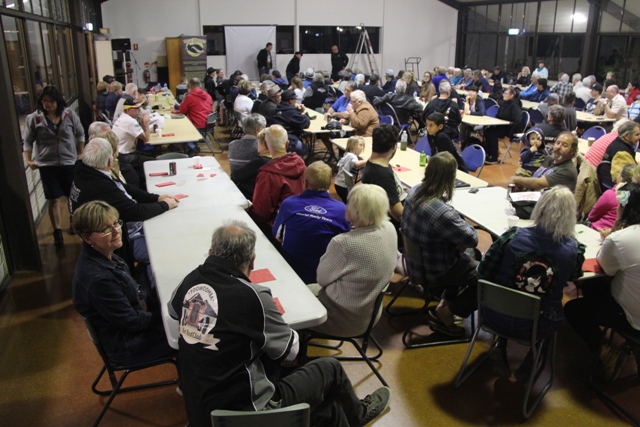 Finally, there was 'Andino' the magician, presentations and prizes, and off for a 'cool' drive home.
Thanks again to all who attended to make for a very enjoyable event.