Shed 27/Salvos Car Show
There was quite a good roll up at the Shed 27/Salvos Car Show at the Bayside Salvos grounds at Alexandra Hills, and Rod Squad was well represented.
This was not specifically a Hot rod show so all makes and styles were welcome. There were three peoples choice awards and a special trophy made and presented by Shed 27. Congratulations to Al for receiving that award for his newly finished '56 Chev.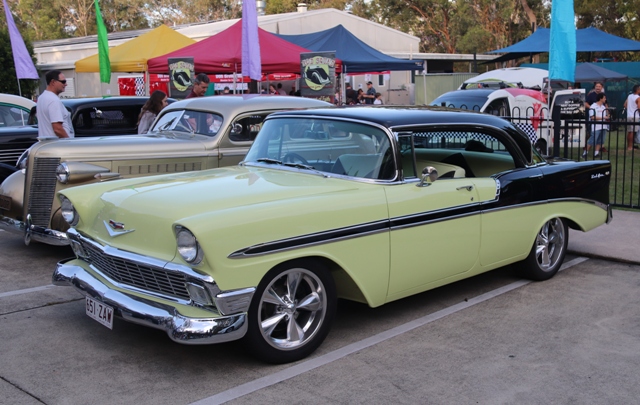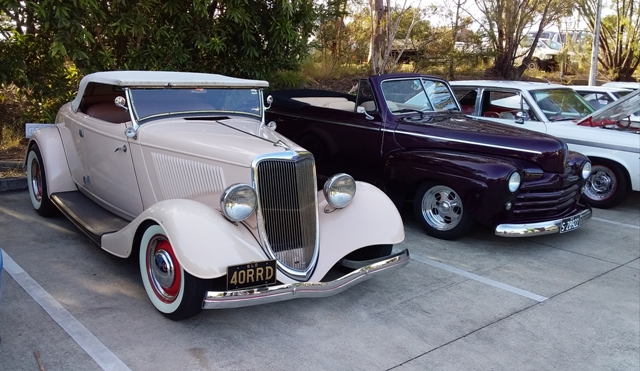 How's this for a flathead engine – belongs to Rock & Roll Reg in his black '51 Shoebox Ford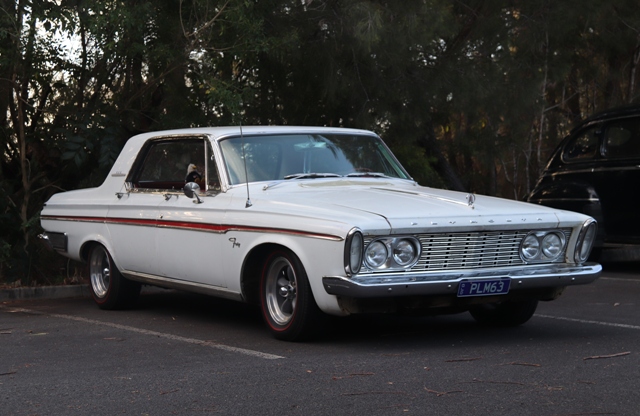 A local school drum band put on a couple of march pasts adding to the entertainment.