Rod Squad Christmas Breakup
The day we had planned for our Christmas breakup was rather wet so was postponed to 19 December, which meant of course that some unfortunately could not make it.  This year we headed south, meeting at Yatala for a lunchtime pie and then on to visit Juice, a long time hot rodder/drag racer.  He welcomed us into his world and put on a loud display, firing up both the Hemi powered rail, and the Studie Gasser.  What a blast!
After our ears started working again, we cruised on down to Vince and Sue's for a lovely casual afternoon tea.
We trust that everyone will enjoy a blessed Christmas time with family and friends as we celebrate our Saviour's birth.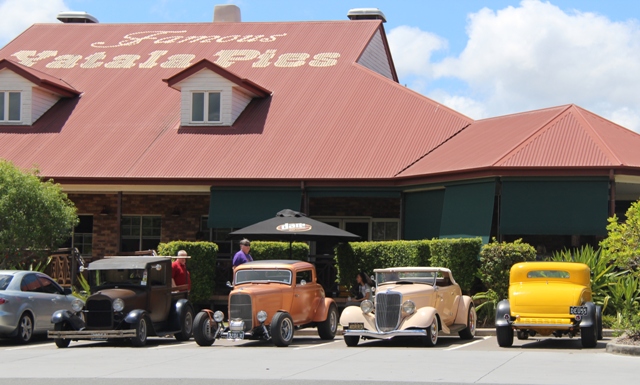 Ollie wants one of these.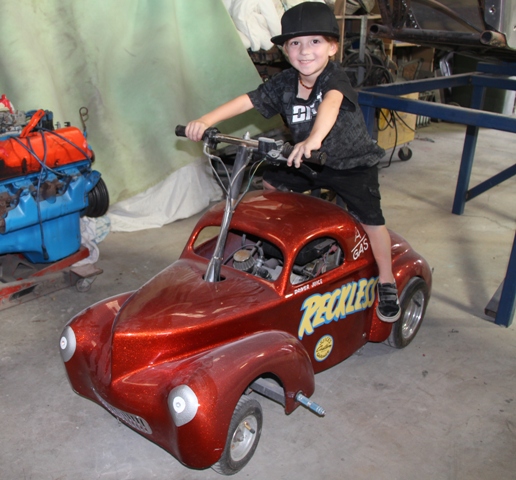 I think he just used tomato sauce to prime this Hemi!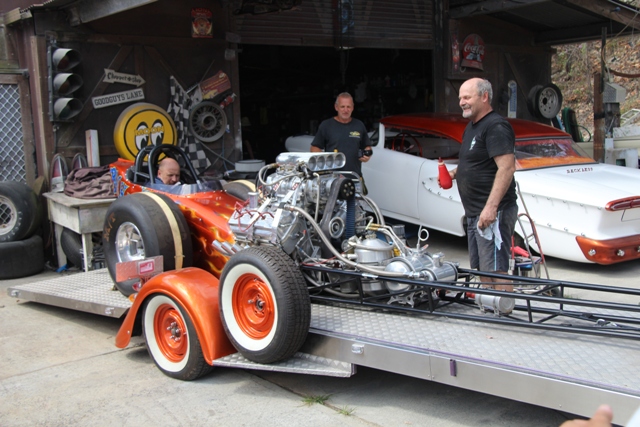 At Vince and Sue's